Sometimes I feel sure that one day God will lose patience, forget that he promised to not get angry and destroy everything and come down to see his creations and tell us
HOW DARE YOU do these VILE things and have the TEMERITY to say it is in my name? IN MY NAME?
The shocking events this past weekend need no further deliberation. It takes an especially disturbed mind to indiscriminately shoot at children. Children. Who probably did not even understand what was going on.
Now, much has been said about the terrorists and the usual "Islamic militants" label bandied around.
There have been tweets and Facebook posts saying absurd things like "Not all Muslims are terrorists, but all terrorists are Muslims".
This is patently and demonstrably false.
No religion holds the monopoly of misguided fundamentalism.
Religions have been doing unspeakable things to each other from the beginning of time, and happily invoking God's name in the process.
Examples abound.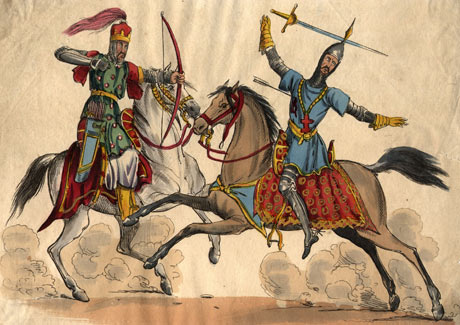 Look at the Crusades. Christians and Muslims did SHOCKING things to each other. And to innocents. Including raping and torturing women and children, burning alive and other vile acts.
As a matter of fact, there are Christians who fought each other.
In the name of God.
Look at the Inquisitions.
Catholics tortured, maimed and killed Jews and Muslims.
In God's Name.
Look at the English reformation.
Protestants tortured, burned alive and killed Catholics. Who promptly returned the favour when they got into power.
In God's name.
Read about the painful process of the formation of the state of Pakistan. Atrocities from both Hindus and Muslims.
In God's name.
Have we forgotten Timothy McVeigh? Okahoma bomber? Before he was executed he requested a Catholic sacrament.
Remember Anders Behring Breivik, who killed 69 (mostly teenagers) in Norway? Calls himself  "100% Christian"
I would urge people to get to know each other's religions and beliefs. Get to know. Not convert. At least understand where they are coming from.
It is truly the height of arrogance to commit the most atrocious of acts and then excuse yourself claiming you are doing it in God's name.
If you're a Christian, read a Koran. If you're a Muslim read a Bible. Read the
Bhagavad Gita. Read the Tripitaka.
It costs you nothing. And you will be the better off for it.
Terrorists win not when they shoot innocent people – but when those who ought to know better give in to ignorance and bigotry.